Post by Sniffles on May 8, 2020 21:45:19 GMT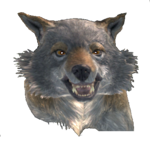 Guess I zoomed out a bit much.
For some reason I was expecting Thailand because I though Sniffles & Squishy lived there?
It's a serious commute. Interesting being able to view three entirely different cultures so objectively. When we're in Thailand we save a lot of money. So expensive in the US. So I'm working there, here, and Squishy has a job back home. Looks like we might trade off in a while.

Off the subject, an example of how stupid the fanatic anti immigration BS is: (Rant)
A while back Squishy was going through San Francisco airport on a domestic flight. For reasons known only to the one eyebrow crowd working INS she got shuffled into an immigration checkpoint. Being an obvious illegal immigrant going by the infallible test of the color of a persons skin they demanded she show proof of what country she was a citizen of. The only ID she had on her did not have a photo.(1) So they locked her up in a holding cell. She was stuck there, completely ignored, for over 4 hours. Finally she was allowed to make a phone call. But the phone they allowed her to use would only allow local calls.(2) Attempting to explain things almost got her locked back up. She then had a bright idea. She called the local police department, asked for a supervisor and got shuffled around a bit. She finally got someone with a half functional brain and explained her situation and asked the person to call her work number, collect, and relay her predicament.
Then she got stuck back in her cell to wait for another half hour. Brought back out she was handed a phone. Her boss on the line. She ran the situation down to him. He asked to speak to the INS moron(s). They talked for a long time. She was later told her boss wanted to send them a fax of her ID but he needed a secure phone number. They were only allowing use of the public phone.(3) He asked them to call him which they finally did. But they, the INS, could not give proof they were who they said they were. Her ID being confidential. Her boss called the head of airport security and was given the run around. He finally contacted San Fran Police, explained to them then faxed her ID. SF PD called the local PD and finally the local PD sent a car to the airport who finally verified she was a US citizen.(4)

Wait for it......
(1) The ID she had on her was an official government document. Her Bureau of Indian Affairs ID. There is no single standard as to how these IDs are made or what is on them. State by state and even reservation by reservation.
(2) Local calls only in the international terminal of an airport. Pure US government.
(3) The INS was unable to prove they were who they claimed to be to the satisfaction of the state codes regarding the disclosure of public servant information.
(4) Citizen, native american indian, and cop. With a fax of her sheriff ID and badge #, shoved under various INS morons noses.